From the fashion runway to home décor, velvet is having it's moment once again.  With so many striking colours, velvet is a beautiful fabric choice to add into your home and will easily incorporate with your existing décor.  In the past velvet was often associated with royalty because of it's luxurious appearance and the high cost to produce this fabric.  Here are some ideas on how to incorporate this bold and dramatic fabric into your home.  This is one of those trends where a little can go a long way. 😉
Accessories
If you want to add some velvet into your home a little more cautiously accessories are a good way to do this.  Pillows, drapes or bedding are just a few among many ways to gradually embrace this trend.
Photo by Lisa Burdus Interior Design – Discover bedroom design inspiration
Photo by Dunlap Design Group, LLC – Search dining room pictures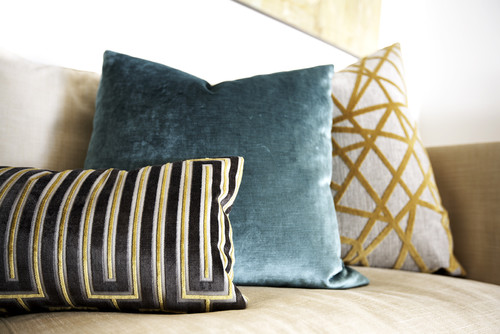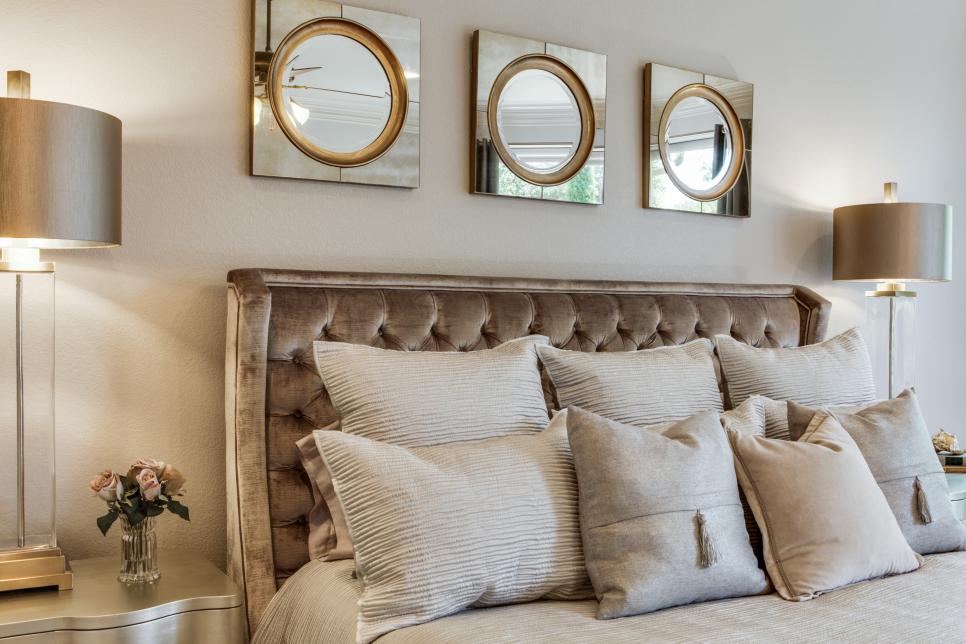 Using colour is definitely on trend for 2018 and velvet is an ideal fabric to incorporate this trend onto your sofa or chairs.  Adding pops of colour to a neutral palette makes even more of a colour statement.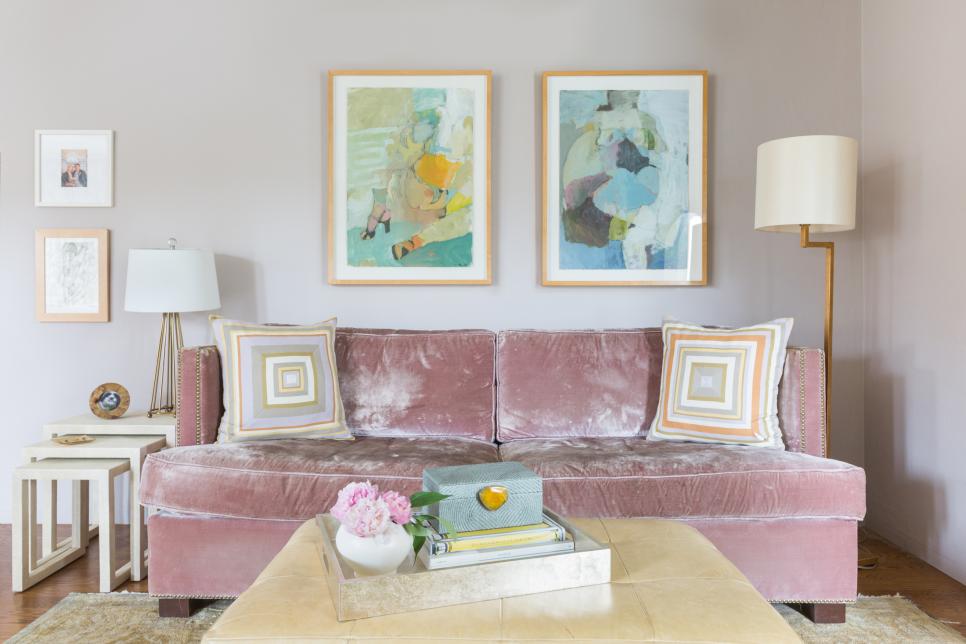 Wallpaper
If you remember the 70's, then I'm sure you will remember (as I do) either your parents and/or grandparents having flocked wallpaper in their homes.  It really is true – what goes around comes around!  Flocked paper is a lavish wall covering with patterns carved into velvet pile.  It's best not to use this paper in rooms where a lot of moisture exists such as main bathrooms or kitchens.  Powder rooms are a great room to be bold and to add drama using flocked wallpaper.
Photo by m monroe design – Look for bedroom design inspiration