I've done a number of Colour Inspiration blogs in the past but today I have a confession to make!  Although I love many colours I have to admit that SAGE GREEN is my all time favourite colour.  Since everyone can see colour differently when I refer to sage green, I'm referring to an earthy, muted, yellow toned green.  Sage green is now being dubbed the new neutral for 2018.  As I frequently tell my client's because trends come and go and come again I think it's so important to incorporate what you love into your home, and not necessarily what's popular at the moment.
One of the reasons sage green is a favourite for me is the connection to spring.  There is nothing better then colour appearing once again after our long winters.  I love to work with this colour as it pairs beautifully with other colours that are high on my list of favourites – navy blue and brown (yes I said it – brown).  Not the brown from the 80's but brown that has a high saturation of gray in it.
Photo by Carl M. Hansen Companies – Search living room design ideas
Photo by L K DeFrances & Associates – Search bedroom pictures
One area of the home where sage green is popular is the kitchen.  Whether it's on all the cabinets or just the island, it can add a calm, cozy feel to a kitchen.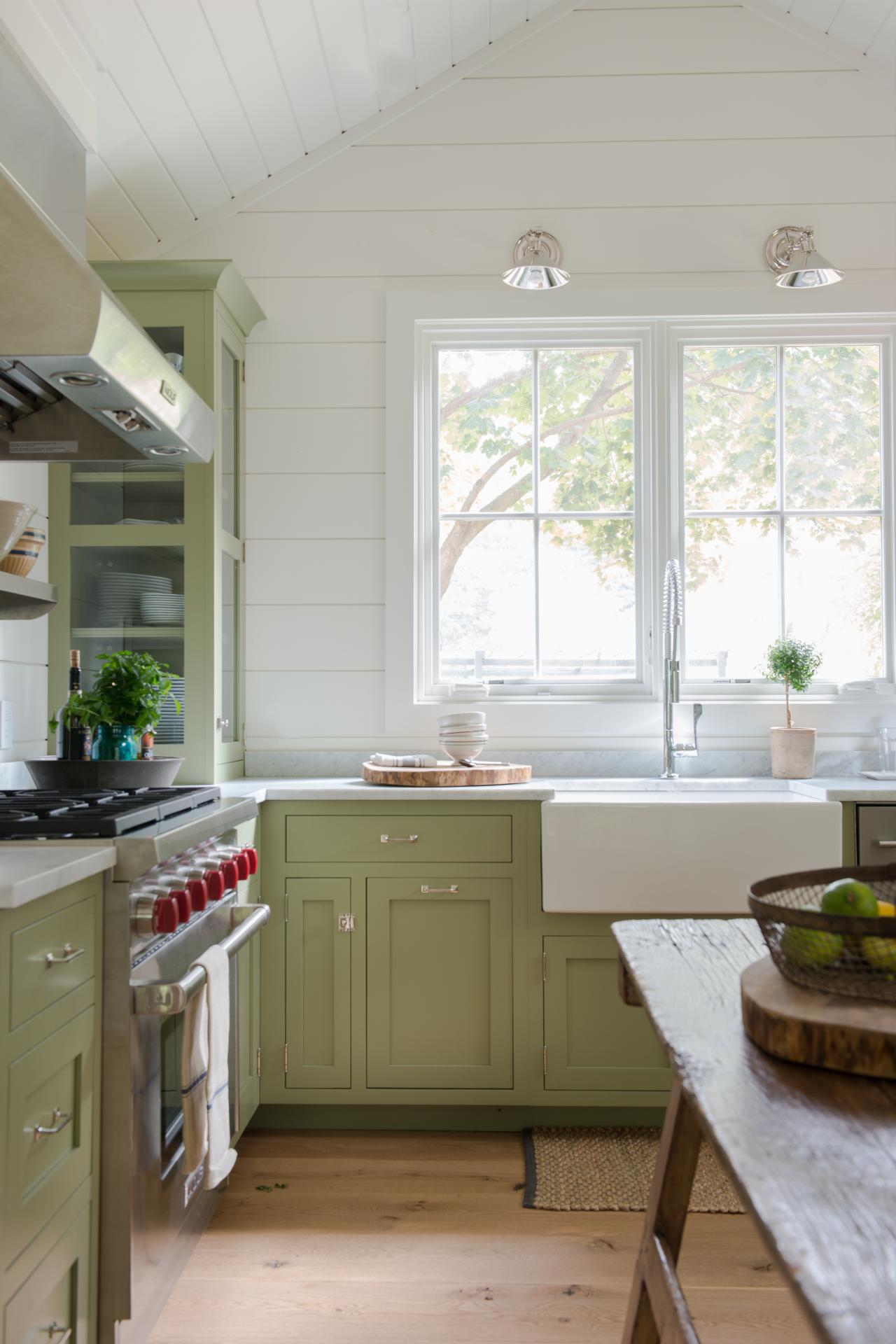 Lighter floors are becoming more popular again and pair beautifully with sage green on the walls.
This next picture captures three popular trends – wallpaper, botanical prints and sage green.
Photo by Mi-Kin Creations, Inc. – Discover powder room design ideas
Because sage green can often read as a neutral it can be a great choice for an exterior colour.  I have used sage green as the main colour on the exterior of our home. We are still waiting for the stucco to be applied so I will provide pics at a later date. In the meantime here are some other sage green exteriors that work beautifully.
Photo by Alair Homes Green Bay – More exterior home photos